Wine Tourism
Wine Tourism and Chateau Visits
The visits of the Chateaux and vineyards consist in meeting with the winemakers themselves, discovering the cellars, a stroll through the vineyards and the domains and end usually with a tasting of local Grands Crus and other famous products.
Contact our partner to plan your visits
A region filled with chateaux and vineyards
With more than 1130 Châteaux, the Médoc area is a territory where the making of wine is an ancestral heritage.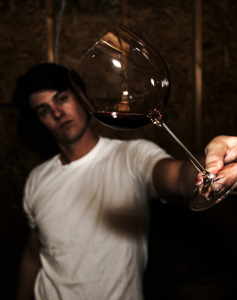 Alongside the famous D2, the "Route des Châteaux", stroll around the Médoc vineyards and discover wine producers among the most prestigious in the world. Thanks to the extraordinary diversity of soils, to the privileged climate, to the right choice of grapes and to the dedicated work of men, the Médoc vineyards have thrived and made a name for themselves all around the world, recognised in 1855 by the ranking ordered by Napoléon III.
Get lost among this ocean of vines, take on little wooden paths, let yourself be carried away by inspiring names such as Margaux, Pauillac, Saint-Estèphe, Saint-Julien, Moulis, Listrac… Every season is ideal to discover the vineyards, be welcomed by the wine producers, visit the cellars and of course taste some fine wines. You should also know that the Médoc area is a land of plenty and you should have no problem in finding a table to welcome you in. Finally, do not forget to stop at the "Maisons du vin" to find various precious informations to make your trip a success.